Order by Date:
May 11, 2020
B&M Early Release: June 12, 2020
Street Date: June 26, 2020

Release date is subject to change
More Feline Friends!
New challenges await you and your fellow cat lovers in Cat Lady: Box of Treats. You will need your base game to play but now you get to manage new items, boxes, and cat treats! Plus there's even more cats to feed with the addition of new stray cats and gray cats! Box of Treats also expands the game to be played with up to 6 players, so now you'll have to outmaneuver more players to be crowned as the best cat lady in town. Compete for goals, try new strategies, and, as always, keep your cats fed!
Contents:
54 Game cards

13 Stray Cat cards

10 Shared goals

6 Wooden Treat tokens

4 Victory Point tokens

6 Starting cards

9 Turn cards

1 Score pad

1 Rulebook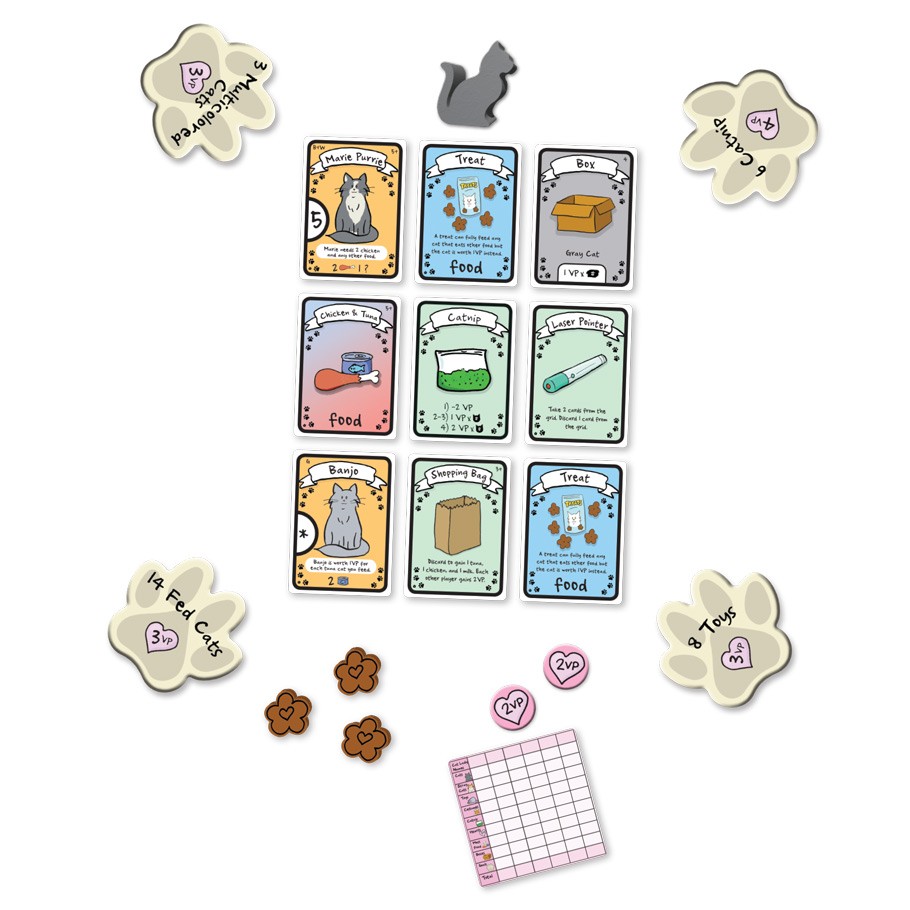 _______________________________________________________
$24.99 SRP
The Purrfect Game For Cat Lovers and Gamers Alike!
Players are cat ladies, part of an elite group of people including Marie Antoinette and Ernest Hemingway. During the game, you and your fellow cat ladies will draft cards three at a time, collecting toys, food, catnip, costumes, and of course lovable cats. But watch out! Make sure you have enough food for all of your feline friends or your hungry cats will subtract points from your score. The player with the highest total victory points wins the game!
2-4 players
Ages 14+
30 minute play time
Contents:
102 Game cards

13 Stray cat cards

6 Victory point tokens

Cat token

60 Food cubes

Rulebook