Order by Date: August 2, 2019
Release Date: October 2019
$15.00 SRP
SDI
Gopher Broke is a fast-paced game fun for the whole family!
Each turn, roll all 7 dice. If you roll more gophers than foxes, you can move 1 space for each money bag rolled OR "Gopher Broke!" and leave your money bags and foxes on the table, and re-roll all gophers to try to get more money!
If you roll more foxes than gophers, your turn ends and you pass dice to the next player. If your movement ENDS on a space occupied by another player, you bump that player back to the gopher hole (0).
Be the first to make it around the board 3 times to reach Millionaire's Mansion to win!
Contents:
7 Dice

Gameboard

6 pawns

6 tokens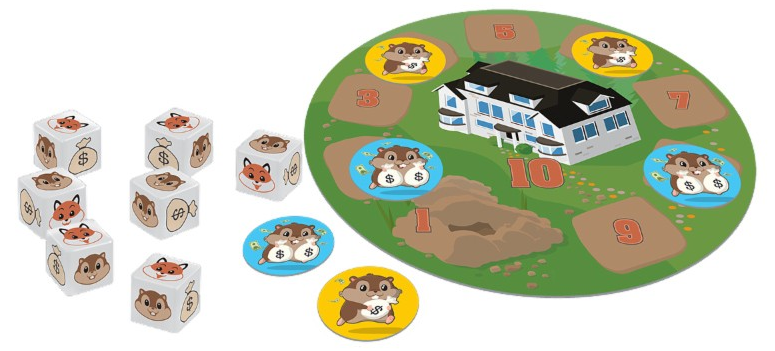 $15.00 SRP
SDI
The new Killer Bunnies Quest La-Di-Da London Booster Deck connects with cultures above and beyond as we journey eastward across the pond!
Use a new Bunderground Station to move bunnies from place to place, Elephant and Castle introduces them at a great pace! You'll need help to learn the British slang and luck to win at Number Wang! Day Trippers will dwarf another bunny, even Lou and Andy are quite funny! If you're feeling crazed and your sanity has gone, breathe deeply, Keep Calm And Bunny On!
This Booster Deck adds 55 large cards to your existing set plus four new Carrots and 12 small cards!